Our Team
Leadership and Administration Team
Kendra Penry
Executive Director
director@logannature.org
Kendra Penry joined Stokes Nature Center as the Executive Director in 2019. Prior to this role, she has worked in the nonprofit field for many years, most recently as the Community Engagement Coordinator in Houston for Heifer International, a nonprofit dedicated to ending hunger and poverty and caring for our earth. Kendra's formal education includes a B.A. in International Studies from Hollins University in Roanoke, VA, and an M.A. in International Affairs from the George Washington University in Washington, DC. Outside the classroom, she was privileged to work for a variety of organizations, including Houston Rescue and Restore Coalition, the Mississippi Consortium for International Development, and a year as an Americorps Service Fellow with the Colorado I Have a Dream Foundation in Denver, CO. She is thrilled to join SNC as it affords her the opportunity to do more of what she loves – get outdoors with her husband, Allen, and adorable terrier mix dog named Kiko. Kendra enjoys just about all things outdoors, including long distance running, cycling, hiking, and camping. In addition, she is a certified yoga teacher for all ages and abilities.
Emily Blake
Interim Executive Director
emily@logannature.org
Emily has been with Stokes Nature Center since 2016 and has worked in several different roles within the organization. She is a USU Aggie with a Bachelors degree in Environmental Studies and a minor in Sustainable Systems. Emily brings project management and fundraising experience and skills to the SNC team. Hobbies include long distance running, exploring the Uinta-Wasatch-Cache National Forest, eating ice cream, and reading.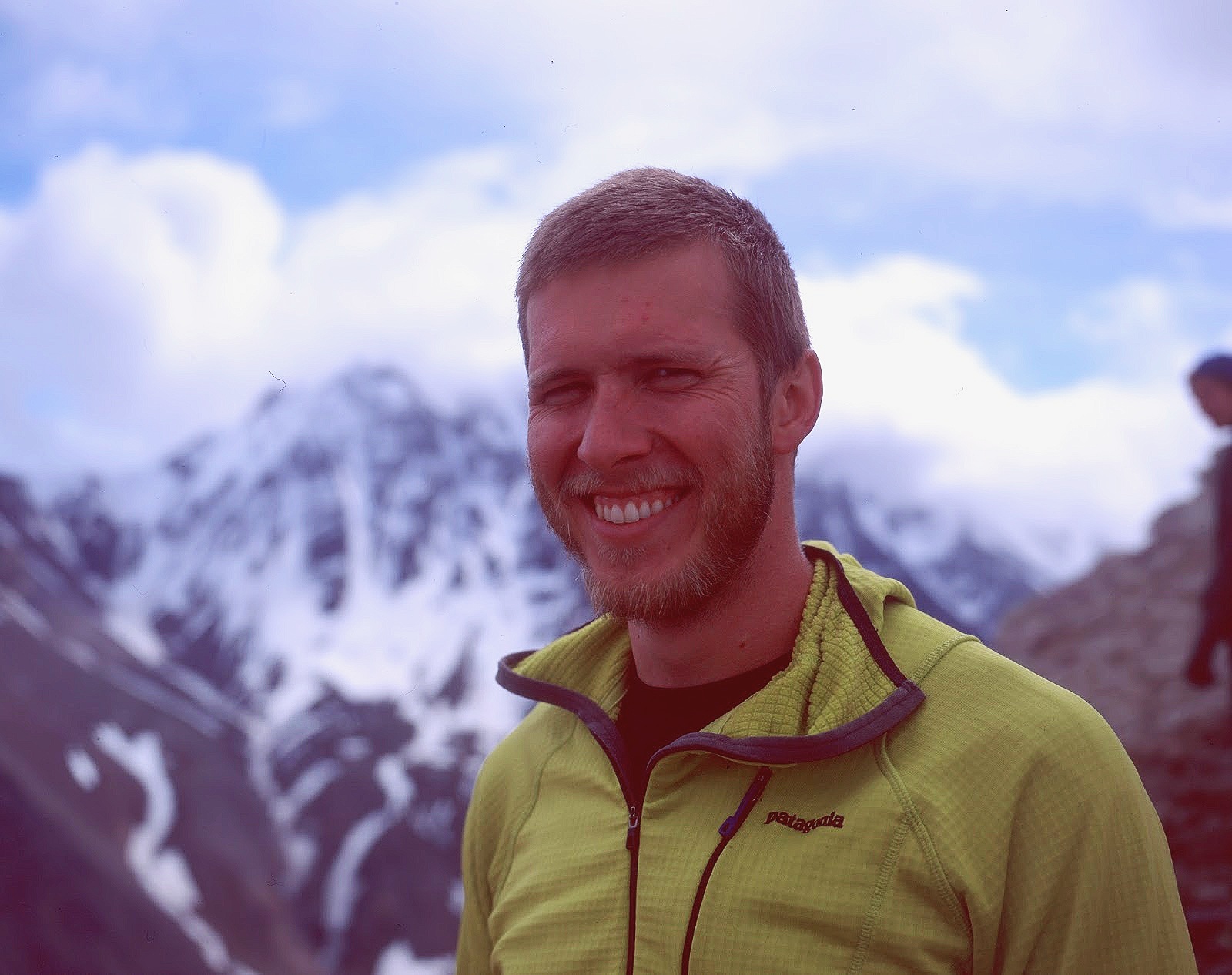 Patrick Kelly
Director of Education
education@logannature.org
Patrick has been Director of Education at Stokes since 2018, bringing with him over 10 years of experience working in outdoor education from all over the country. Before coming to Stokes, he was Youth Programs Manager at the Denali Education Center in Denali National Park in Alaska, a professional naturalist, an educator specializing in working with indigenous Alaska Native youth, a summer camp adventure trips director in Maine, and a professional backpacking guide in New Mexico. He is also an adjunct professor at Utah State University and Alaska Pacific University specializing in experiential and environmental education, and science communication. He is former Chair for the Northwest Region for the Association for Experiential Education, representing educators and education professionals from Alaska, Yukon, Northwest Territories, Nunavut, British Colombia, Alberta, Washington, Oregon, Idaho, and Montana. He is a former elected borough assembly member for the Denali Borough and an Eagle Scout. He earned his BA in Middle Eastern Studies from Florida State University and his MS in Outdoor and Environmental Education from Alaska Pacific University, specializing in hope education in teaching climate change. His hobbies include taking his dog Sable on hikes in Logan Canyon, snowboarding at Beaver Mountain, gardening native wildflowers, hunting, and playing the mandolin.
Sadie Enright
Nature Preschool Director sadie@logannature.org
Sadie has been our Nature Preschool Director since starting the program in the fall of 2013. She is currently the program director and one of the lead teachers. Her credentials include a B.S. in Biology and a B.S. in elementary education, both from Utah State University. She has also earned a CDA (Child Development Associates credential) through the Council for Professional Recognition.
Sadie has lived in Cache Valley for twenty years. She has a husband, two daughters, an orange cat, a black dog, lots of chickens and a great big garden. Her favorite activities include spending time outdoors with her family, running, biking, hiking, camping, cooking, fishing and cross-country skiing. And teaching preschool, of course!
Sadie's fascination with the natural world has inspired her to find a career in which she is able to share her love of nature with her preschool students, preschool families and her own family and friends as well.
Meg Murdock is our Stokes Nature Center bookkeeper. She has been doing bookkeeping for over 20 years. After graduating from USU she and her husband started a transportation company. She enjoys biking, traveling, boating and cheering on her four children at their various sporting events.
Kathy Campanella
Nature Preschool Lead Teacher
kathy@logannature.org
Kathy Campanella is a Lead Preschool Teacher in her fifth year of teaching at Stokes Nature Preschool. She brings Montessori experience and Early Literacy to the nature-based program. She loves working with young children and is passionate about nature. Kathy obtained a Bachelor's Degree in Elementary Education from Utah State University in 1991. She went on to raise two boys, work as a Reading Tutor for Cache County School District, and has over ten years of preschool teaching experience from Valley Montessori School in Logan, UT where she was also the Assistant Director. Kathy is originally from Sault Ste. Marie, MI. She resides in Nibley, UT with her husband and cats and enjoys spending time with her family, hiking, gardening, and cross-country skiing.
Grace Chovil
Nature Preschool Teacher
grace@logannature.org

I am a biology student at Utah State University, so I currently spend a lot of my time studying. I have been a Girl Scout since I was five (feeding my passion for wild things), and continued to some seasonal staff opportunities after high school. I love teaching others about nature and what they can do to protect it. I enjoy backpacking and rock climbing with friends... or really just about anything to get myself outside!
Talor Hall
Nature Preschool Teacher
talor@logannature.org
Talor is happy to be a part of the team at Stokes Nature Center. Born and raised in Utah, her family took many opportunities to go hiking and camping all across the state. Talor is a four seasons girl who loves to get outside no matter the weather. She discovered a passion for sharing her love of science and the outdoors when she became a mom. She currently lives in Hyrum with her husband and two boys. She also enjoys reading, playing board games, swimming, and cake decorating.
Ewa Wilczynski
Nature Preschool Music Teacher
Ewa Wilczynski has a Masters degree in Music Education from Marie Curie University in Poland. She has obtained Orff-Schulwerk Teachers Training Certification (Levels 1-3) from Utah State University and completed the International Summer Course 2014 in Carl Orff Institute in Salzburg, Austria. Ewa is an experienced preschool music teacher and has taught flute, piano, and music theory for over 30 years in Poland, New Jersey, and Utah. She is currently on the faculty of the Youth Conservatory at Utah State University and serves as director of the Cadenza Choir at Cache Children's Choir. Ewa teaches music classes in the Stokes Nature Preschool and offers private lessons in her studio. She is also a founder of the program "Music for the Small and Tall" where she teaches early childhood music and movement classes. Ewa is a member of the Utah Flute Association and serves on the board of the Utah Chapter of the American Orff Schulwerk Association.
School and Community Programs Team
Jenn Lonero
UCC Naturalist Educator
ucc@logannature.org
I go by Jenn, I am currently working as a Naturalist Educator with Stokes Nature Center, focusing on teaching school field trip programs. My background is in habitat restoration and resource management. I'm from California and have my BS from San Jose State University. When going outdoors I'm usually hiking, backpacking, or camping with my 4 year old dog Bailey, and my husband. I have also been known to go SCUBA diving when the opportunity arises.
Riley Koch
UCC Naturalist Educator
riley@logannature.org
Hi! My name is Riley. I am a Naturalist Educator and Preschool Teacher with Stokes Nature Center. I am originally from Southern Idaho, but have lived in Logan for the past 5 years. I graduated from Utah State University in 2018 with a B.S. in Environmental Studies. Previously I have been involved with monitoring crops for blights and diseases, assisting in the operation of the USU Compost Program, and performing animal captures and observations. In my free time I enjoy swimming, backpacking, hiking, and snowshoeing.
Jess Bouchard
Naturalist Educator Intern
intern@logannature.org
Jessica was born and raised in Ontario, Canada and moved to Utah in 2016. She has a B.Sc. in Biology and a B.Ed. in Intermediate/Senior Science. Since beginning her position with Stokes in 2018 Jessica has been running our weekly Nature Tales program, as well as helping out with special events and school programming.
Outside of Stokes Jessica likes to spend time with her husband, two (energetic) sons, and dog. They enjoy hiking, skiing, and exploring all that Cache Valley and surrounding areas have to offer!
Beth Arnold
Naturalist Educator Intern
Beth Arnold is currently a student at Utah State University studying Recreation Resource Management and Parks & Recreation and a Certified Interpretive Guide. She has been working with Stokes Nature Center as a Naturalist Educator Intern focusing on interpretation. Originally from Massachusetts, she loves to explore nature whenever the time arises.